When there are multiple blocks on a page, you can group them together. This will allow you to move and format the blocks together as a single block of its own.
First, select multiple blocks by Ctrl + clicking on the blocks you want to group together: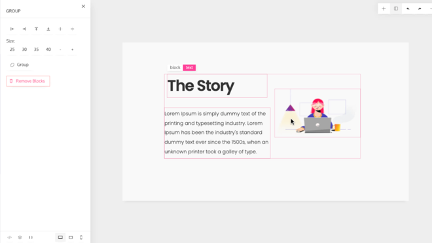 A new menu will appear on the side panel.
You can align these blocks, or adjust their size using the options at the top of the menu: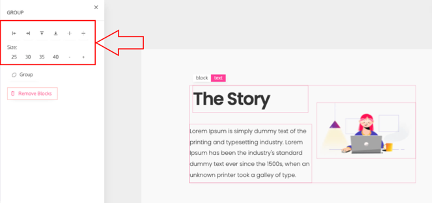 You can remove all selected blocks by clicking Remove Blocks: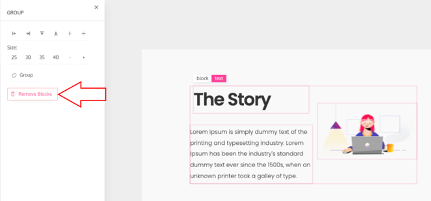 To group these blocks together, click Group: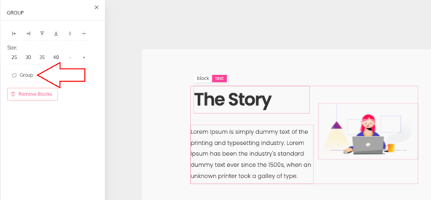 Once these blocks are grouped together, they will act like a single block. You can edit the block in the same way as any other, including changing the background and adding hover or click actions under the Block tab on the side panel.
You can ungroup these blocks by clicking Ungroup: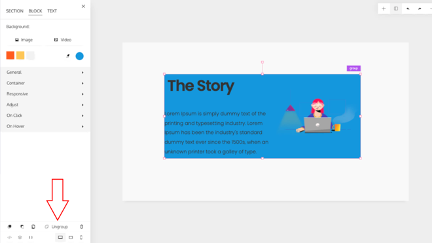 Now, the blocks will be separated and can be moved and edited separately. Any formatting applied to the group will disappear.