Buttons are objects that contain both text and a hyperlink. There are two button options in the Page Builder: a single button, or two buttons in a row: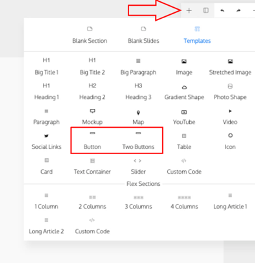 Once a button is added to the page, you can edit the text by double-clicking on the text, and typing your change: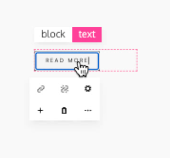 When the button is selected, a mini-toolbar will appear just underneath it. In this menu, you can click the Link button to edit the hyperlink for this button: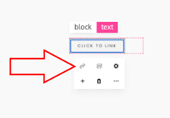 A menu will appear. In the first field, you can enter the URL you are linking to: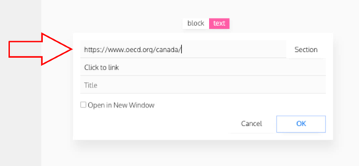 The second field provides another way to edit the text for the button. Click in this field and type a change to edit the text:
The third field is the Title field, which can be used to set the text that is displayed when hovering over a link: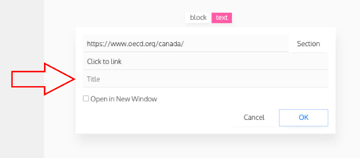 You can also link this button to a particular section by clicking the Section dropdown, and making a selection.
When you are done, click OK.
If you want to remove the link and convert the button into a plain text field, click the Unlink button in the mini-toolbar:
You can also open and adjust a number of button settings by clicking the gear icon on this menu: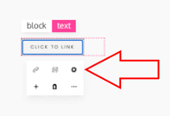 Settings will appear on the side panel. You can change the base color of the button by clicking the color circle, and selecting a color: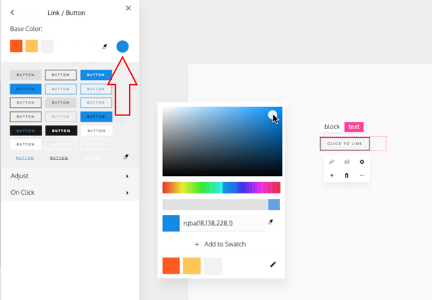 You can change the style of the button by selecting one of the preset options from this list: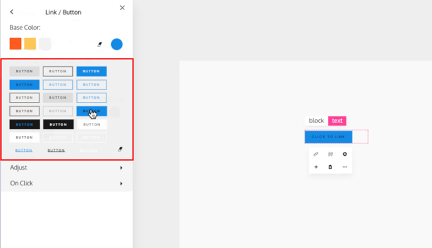 Using the Adjust menu, you can edit a number of elements of the button including the size, width, font weight, and margins: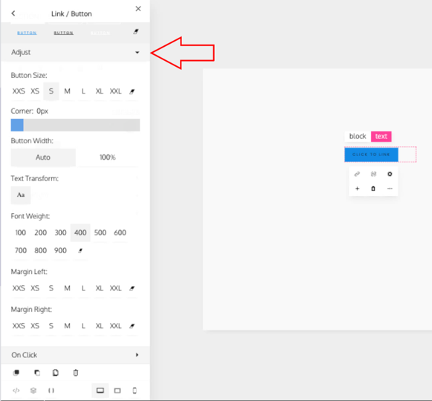 The On Click menu can be used to link this button to an image or video instead of a URL. Select one of these options and upload a file or paste a link: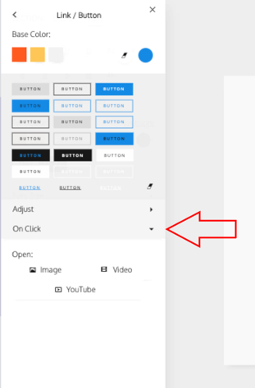 Related Tutorial Video