When a shape is added to the page, a "blob" shape will be visible by default. You can change the shape by clicking Shape: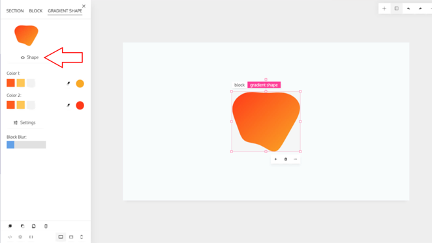 Then make a selection from the list. You can click the back arrow to return to the panel menu: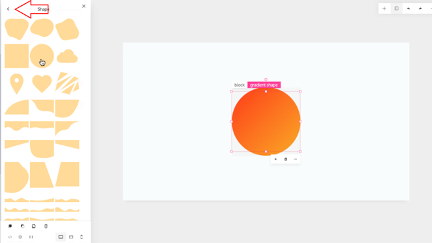 You can also change the gradient colors of the shape using the color selector tools. Click on one of the color circles to open the tool: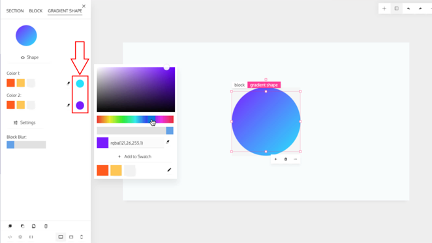 You can select the color in the same way as text content.
Additional gradient settings can be found by clicking Settings: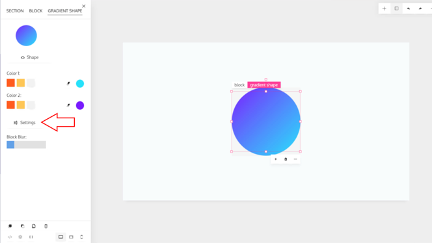 Here, you can adjust the horizontal and vertical start and stop points for the color using the sliders: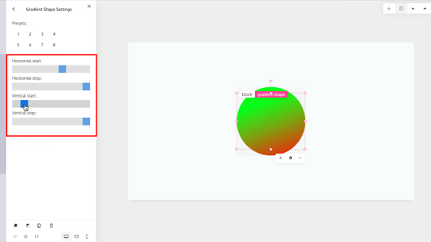 You can also use one of the eight preset gradients included in the editor: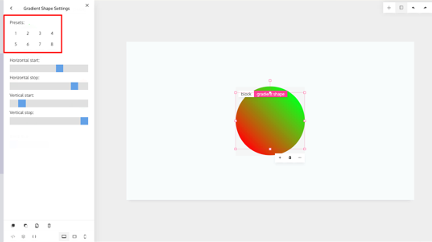 Related Tutorial Video