On any page in a course, you can keep notes that you can view and download later.

How to Write a Course Note
1. When you are viewing a course, look at the top-right corner of the window, and click the note icon to open course notes for this page.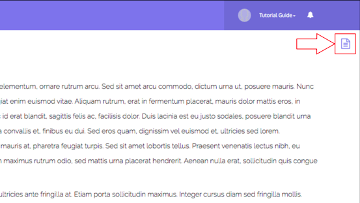 2. Now a notepad will open where you can type anything you want. Separate notes can be added for each page in the course.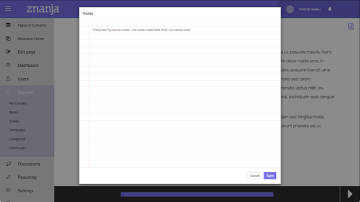 3. Click Save to save your note and close the notepad.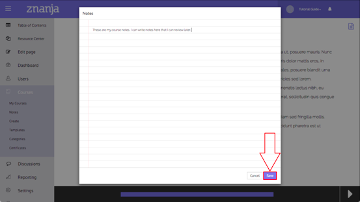 How to Access Course Notes
1. You can review and edit all of your notes from all of your courses by navigating to the Notes section. Do this from the sidebar by clicking Courses then Notes.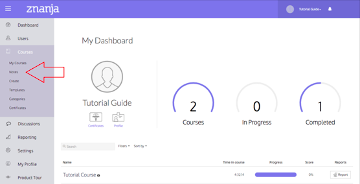 2. Now, each course with saved notes will be displayed. Click View to look at all the notes for a particular course.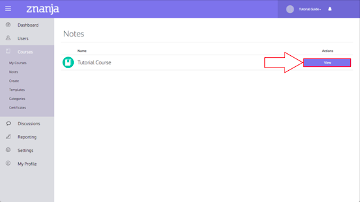 3. Then, select a page to view or edit the notes. The note will be shown on the screen.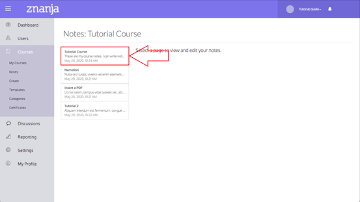 4. You can edit the note by typing your change and clicking Save.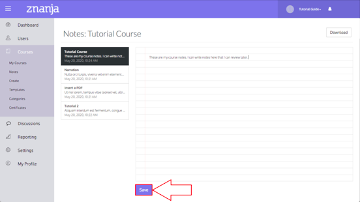 5. You can download the note as a text document by clicking Download.