The courses in a student's course list will be sorted according to the default course sort order, which is controlled on the Features page. Alternatively, you can define your own custom order for courses.
1. To define a custom sort order, first click the Settings button on the sidebar and click Features.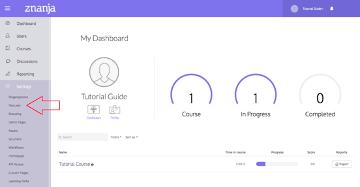 2. Find the Default Course Sorting heading.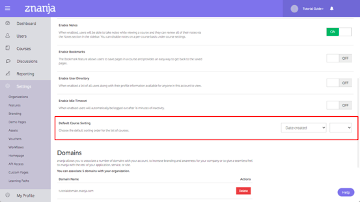 3. Open the dropdown menu. This lets you select which sorting option will be set as the default for all students in your organization. To create a custom sorting order, click Custom from this list.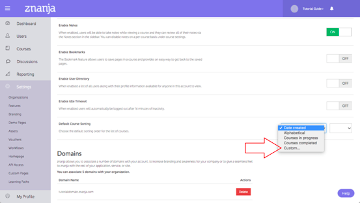 4. A Customize Sort Order button will appear. Click on it.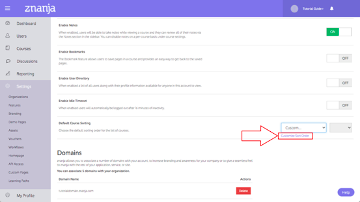 5. A page will open with a list of your courses. You can click and drag to adjust their position on the list. The order of courses on this page will be the order of courses viewable by your students.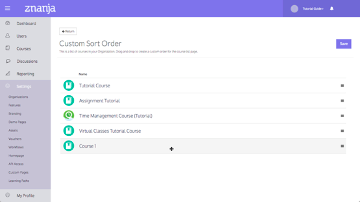 6. Click Save to finish.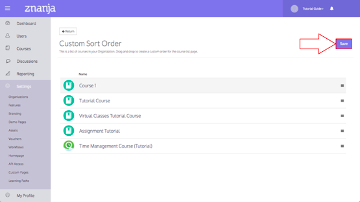 Related Tutorial Video