1. Under the Instructor tab on the Course Settings screen, you can adjust instructor email settings.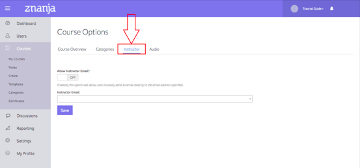 2. The Allow Instructor Email toggle will enable or disable the instructor email option.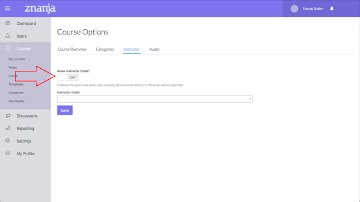 3. The dropdown field below allows to you enter the instructor email to be used.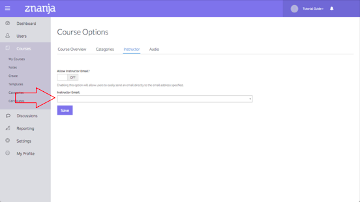 4. Click Save when you are finished.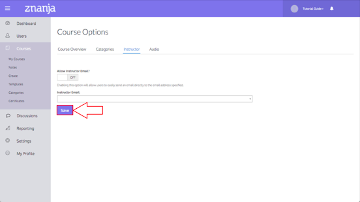 Related Tutorial Video