1. The Branding Options screen also contains features to copy branding settings from another course. To begin, start typing the course name into the appropriate field. Click the course name when it appears.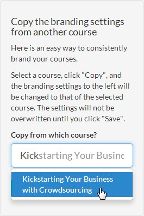 2. Click Copy once the course name is filled out.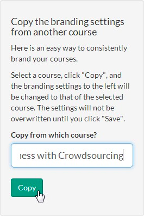 3. The settings will be copied to your course.
Related Tutorial Video