iglooo interactions can also be used as a stand-alone module. This is done by exporting a package.
You can export a SCORM 1.2 package, or an xAPI/TinCan package by selecting the option from the Use menu.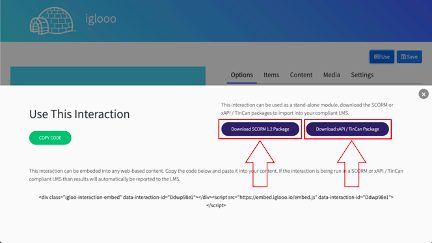 Note: Make sure you know which kind of package is compatible with your LMS.