1. Start in the iglooo interactions editor. Click on the Use button.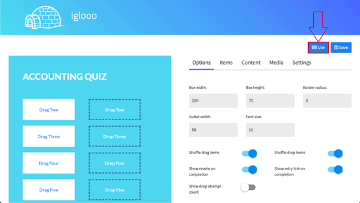 2. The menu that opens gives you options for sharing your interaction. The easiest way to add the interaction to an eLearning course is by clicking Copy code. The embed code will be copied to your computer's clipboard.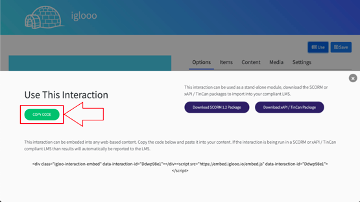 3. Now you can open the course editor in your learning management system and paste the embed code on the page. The page's HTML coding window can often be found under a developer tools menu.