You can view and clone interactions made by other users in iglooo if they choose to make the interaction public. Cloning a public interaction allows you to use someone else's interaction as a template, and then make your own edits.

1. Start by opening the sidebar menu and clicking Public Interactions.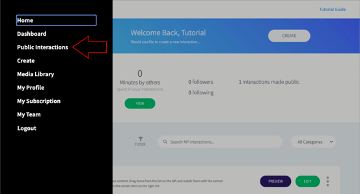 2. Using the dropdown menu, you can filter the list of public interactions by category.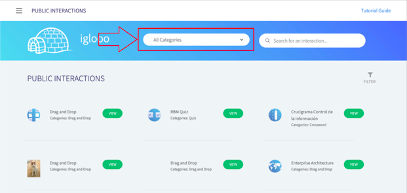 Using the search bar, you can also search for a specific interaction.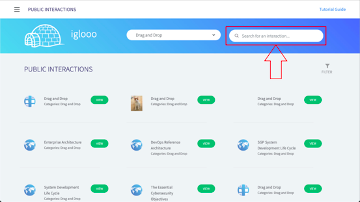 3. Clicking View next to an interaction will open a preview of the interaction.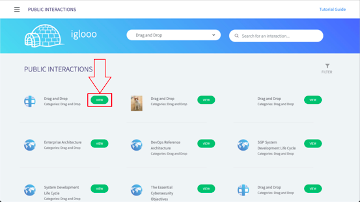 You will be able to engage with the interaction in the same way a student would.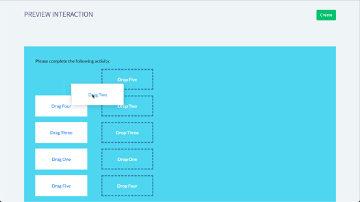 4. Clicking Create will clone the interaction, and open the editor. You will then be able to make any edits you like, and save the changes to your account.