When you log in to iglooo, the dashboard is displayed. The iglooo dashboard gives you access to a variety of options when you log in.
The counters at the top of the page show how many interactions you have created, as well as how many minutes users have interacted with your interactions.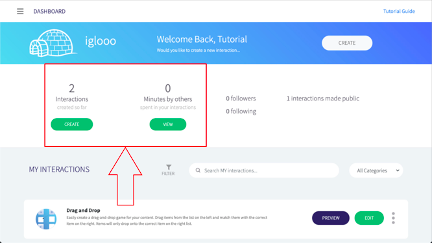 Below the counters is the My Interactions list. This list will show you the interactions you have created, and let you preview or edit the interactions.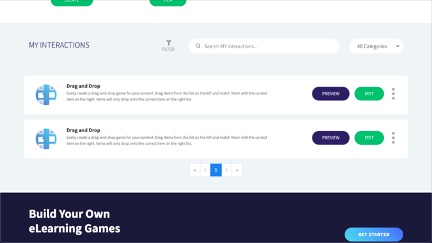 Clicking the three vertical dots will open another menu where you can delete, clone, or use the interaction, or make it public.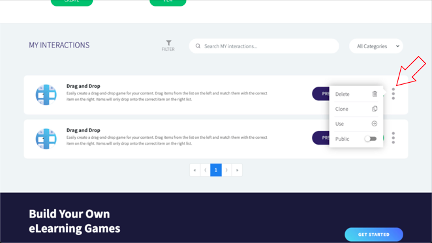 Related Tutorial Video