Under the Settings tab, you can use the fields to edit the name, description, preview color, and icon.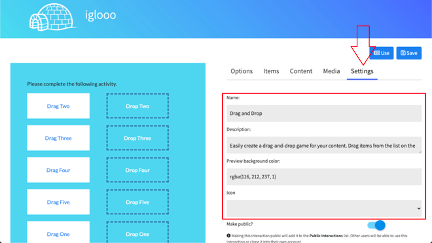 Clicking this toggle will make this interaction public. This means that it will appear on the Public Interactions page, and other users will be able to use or clone this interaction in their account.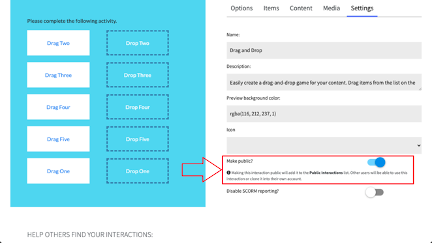 You can use the second toggle to disable SCORM reporting for this interaction.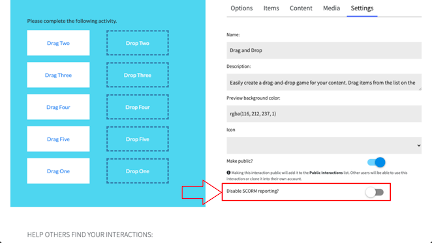 Related Tutorial Video