1. To delete a page, open the target page in the course editor, open the Options menu, and click Page Options.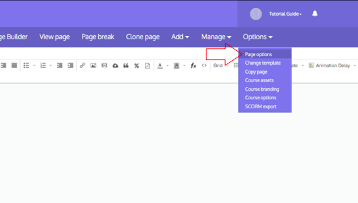 2. At the top of the Page options page, click Delete.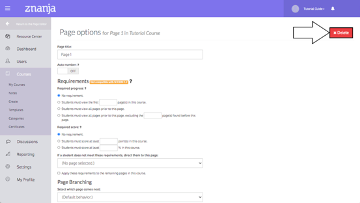 3. Click Delete to confirm the operation. Deleted pages cannot be recovered.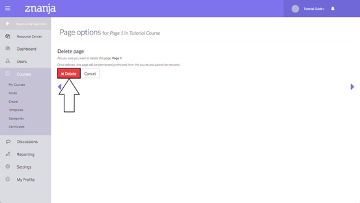 4. You will be sent to the next page in the course.