1. In the Course Editor, click Table of Contents on the Pages toolbar.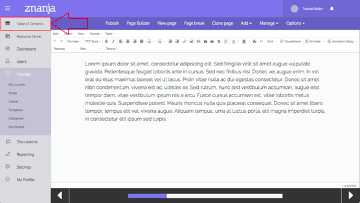 2. To rename a page, hover over the desired page and click the pencil icon.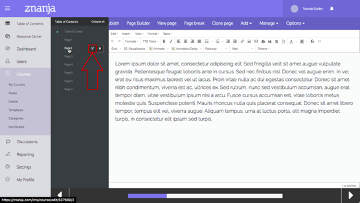 3. Type the new name and click the checkmark. To discard your changes, click the X.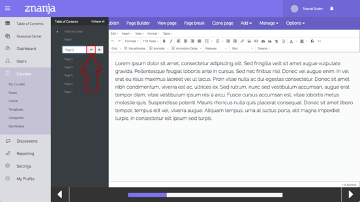 Note: You can also rename pages by opening the Page Options menu.

4. To change the order of pages, hover over the desired page. Click on and hold your mouse button on the page you want to move. Drag and drop it to the desired location.
Related Tutorial Video