The Page Builder can be used to edit pages you have already created, as well as create new pages.

1. To edit a page that has already been created, open the Table of Contents on the sidebar, and click on the page. You can then use the editor to make your changes.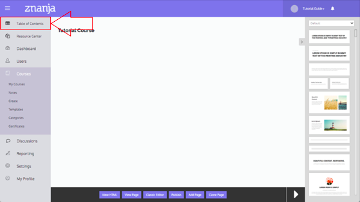 2. To create a new page, click add page at the bottom of the screen. After entering a title for the page, the new page will be created, and it will be displayed.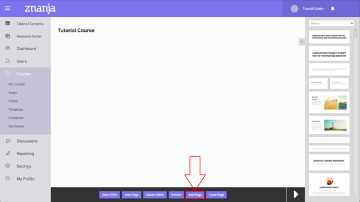 3. To begin building your page, drag pieces of content from the right-hand side menu onto the page. The position on the page is indicated by a faint gray bar.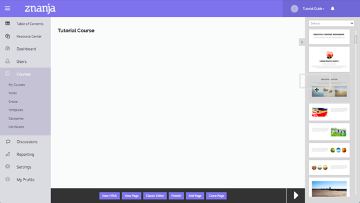 \/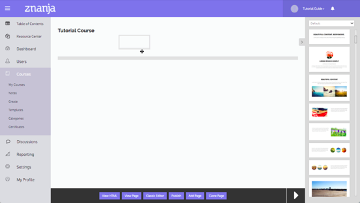 \/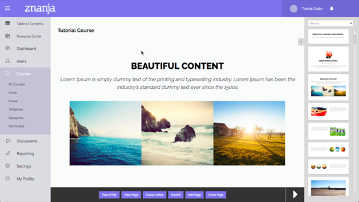 4. Continue to drag snippets and build your page's format.
Note: Based on content type, a filter can be applied to the list of snippets by clicking on the top dropdown menu and selecting a category.
Related Tutorial Video